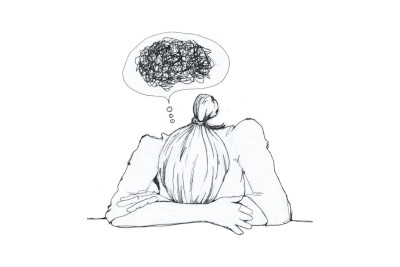 HOW CAN WE HELP OUR CHILDREN WHEN THEY EXPERIENCE EXCESSIVE STRESS?
1. LEARN TO RECOGNIZE COMMON SYMPTOMS OF STRESS IN A CHILD
Physical: decreased appetite and changes in eating habits, abdominal pain, headache, bed wetting (after 7 years), respiratory infections, accelerated heartbeat, sleep disorders – e.g. excessive sleepiness, nightmares, increased anxiety. Behavioral changes can include anything other than the normal character of a child. For example, if a toddler is usually calm and shy, and suddenly explodes and makes a scene, this is beyond his usual behavior, which can be a sign of stress. Conversely, when an extrovert child suddenly becomes locked in him and distanced, we can expect these to be symptoms of stress.
2. ENCOURAGE CHILDREN TO EXPRESS THEIR EMOTIONS
Regardless of the age of the child, the ability to identify emotions such as sadness, fear, anxiety is the first step to reducing stress. If you help your little ones recognize how stress affects them, you have a chance to reduce that anxiety. Thanks to the acquired knowledge, children can use coping methods to fight off the state of nervousness.
3. HELP YOUR CHILD IDENTIFY EMOTIONAL SIGNS OF STRESS
It is very important for your child to know that stress also causes a variety of emotional symptoms. Teach your child to look for them and to know when they feel stressed. These symptoms include:
crying, wiping or difficulty in controlling emotions;

a sense of anxiety, worry, fear;

close contacts, reluctance to be without parents and siblings;

anger and stubbornness;

avoidance and reluctance to participate in activities with family and friends; return to behaviors from an earlier period of development, e.g. thumb sucking.
4. FOCUS ON THE CAUSES OF STRESS, NOT JUST ITS SYMPTOMS
The most effective way is not to reduce the symptoms of stress themselves, but to try to address the feeling of nervousness in itself.
5. MINIMIZE CIRCUMSTANCES YOU IDENTIFY AS STRESSORS
If you notice that some situations are likely to cause stress in your child, try reducing their incidence.
6. PROVIDE A STRUCTURE COMPOSED OF CLEARLY DEFINED RULES AND BOUNDARIES
Children rely on predictability and routine, so the best way to reduce their stress is to clear the rules and procedures. Support this with clear, precise consequences.
7. CREATE AN ENVIRONMENT THAT PROMOTES POSITIVE THINKING AND ACCEPTANCE
Children should be encouraged to be themselves, to have freedom of self-expression and engaged in open learning, insight into their own emotions. Provide verbal and physical confidence, support, and guarantee that your child is accepted and valuable.
8. SHOW YOUR CHILD YOUR WAYS TO FIGHT STRESS
When you use techniques to reduce tension in your life, you set an example for your child to follow. The best way to learn how to deal with stressful situations is to actively use them yourself.
9. PROMOTE PHYSICAL HEALTH
Make sure your children have a lot of exercise and a healthy diet to prevent some of the negative effects of stress in children.
10. CREATE A BOND DUE TO STORIES AND FAIRY TALES
Toddlers do not have the same self-awareness as adults, nor do they have the skills to express what they feel. When you engage your child in reading, you will enable them to assimilate complex notions by communicating at their level. To reduce stress, use therapeutic fairy tales with characters with whom the consolation can be equated.
11. TALK TO YOUR CHILD AND LISTEN CAREFULLY TO WHAT THEY HAVE TO SAY TO YOU
Avoid screaming at your child and stressing. This makes the other person feel worse. But help in coming up with ideas on how to deal with stress.
When we cannot immediately act on the stressor itself, we try to relieve unpleasant symptoms, for example, by:
physical activity;

doing your favorite activities;

listening to music

a conversation with someone important to us who will listen to us;

keeping a diary, recording your emotions;

drawing, painting;

relaxation (exercises, relaxing music, proper breathing);

regular sleep: children aged 6-12 years should sleep 9-12 hours a day, 8-10 hours a day (American Academy of Sleep Medicine) between the ages of 13 and 18.