"NO! – THE ART OF SAYING NO! WITH A CLEAR CONSCIENCE" – THE BOOK OF THE MONTH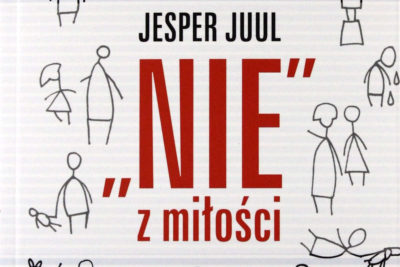 I have chosen this book for you although there was a lot written about the relationship between a child and a parent. Most authors, however, treat setting boundaries to a child as a tool of obtaining a dependent relationship. These boundaries are then perceived as those which serve parents to achieve their goal (obedience, authority, or simply to set the problems aside). In these considerations a child is not regarded subjectively but as an object that should be appropriately programmed by using a subjective program entitled "Achieving parental authority".
Jasper Juul creates a different definition of boundaries and describes them as an area of discussing mutual expectations and needs. Saying "no" is analyzed from both perspectives. The book is worth reading to be able to notice something more than only your own parental frustration when a child has a different opinion. The book is brilliant in its simplicity and seems to discuss matters which are obvious for everyone. However, I have an impression that the remains of conservative and hierarchical system of upbringing is still taking its toll while parents continue to focus on formulating prohibitions and orders instead of showing a child where their limits are and teaching children to do the same. A great lesson for everyone.
Zofia Piersa-Poddębniak
Psychologist and therapist