In education through art it is not about educating a genius-artist but allowing a young man to express himself through emotions and individual aesthetics. Using art in education, it is worth knowing that it is a specific tool itself to stimulate the cognitive development and shape personality. This does not mean, of course, that we should depend on spontaneous experience of art without any substantive preparation. That is why we prepared this project for the oldest grades. The project is divided into four sections: Theatre, Film, Music, Visual Arts and the trip panel. For each section we have invited experts in a particular field who will carry out a one-day workshop.
Trip Panel – Gdańsk. In Gdansk we will visit the only Shakespeare Theatre in Poland, the exhibition of contemporary painting "Multiplicity of Orders" in the Art Gallery in Sopot.
The project will start from departure to Gdańsk on 11.24.2019 (Sunday) in the evening. We will travel by train. After arrival, we will have dinner and a walk to The Old Town.
On Monday, after breakfast, we will visit The Shakespeare Theatre, the only such place in Poland. Students will participate in workshops entitled "Chemistry of the theatre". Then after lunch, we'll go to Sopot to visit The Art Gallery and see the painting exhibition. We will return to Warsaw by train late in the evening.
From Tuesday to Thursday inclusive, the day will begin with daily newspapers. At the morning tea, we will be searching for the most interesting cultural events in the country and in the world. We will play the roles of cultural journalists; we will gather materials and inspirations for Friday evening which will be the climax of a week project.
"Music hath charms to soothe the savage breast."
Stephen King
TUESDAY, 11.26.2019.
Our guest will be Patrycja Betley – a percussionist, permanently playing in various formations, e.g. Pamaruna, Kayah & Transoriental Orchestra. As a session musician, she collaborates with many well-known artists. Every day Patricia Betley moves within such genres as folk, ethno, world, ethno pop, acting song, modern, popular, and illustrative music. In her music we can hear many very exotic percussion instruments. Mrs. Patrycja has great contact with young people as well as great experience in conducting lessons and workshops.
This day, devoted to music, we will spend with Patrycja Betley – a sensitive and incredibly talented artist. We will take part in drum workshops.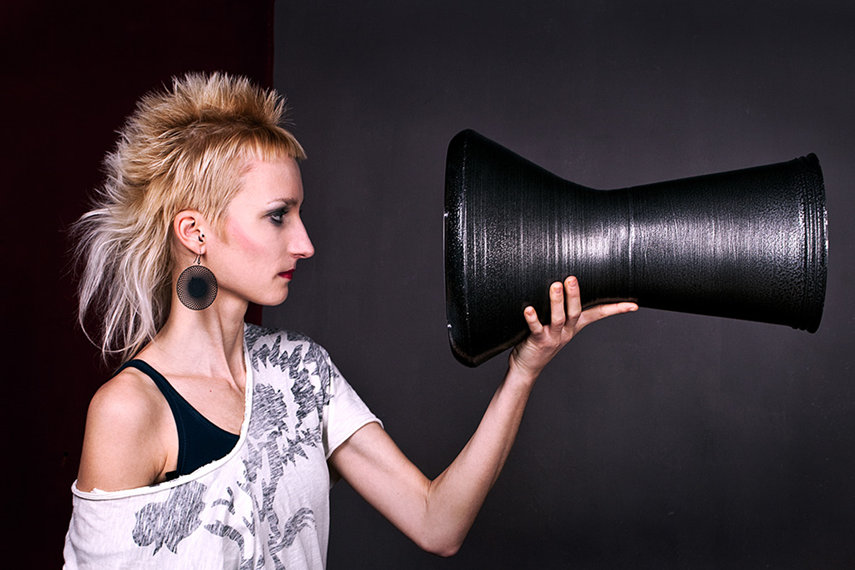 "A theater is the most important sort of house in the world because that's where people are show what they could be if they wanted and what they'd like to be if they dared to and what they really are."
"Lato Muminków", Tove Janson
WEDNESDAY, 11.27.2019.
Our guest will be Tomasz Domagała – theatrologist, theatre and film critic, musicals translator, screenwriter, actor, acting coach. He is the author of a popular blog DOMAGAŁAsięKULTURY, runs the author's theatrical program DOMAGAŁAsięTEATRU in Radio Two, the manager of one of the most important theater festivals in Poland, The Festival of Divine Comedy in Cracow, and works with many other festivals, including the International Shakespeare Festival in Gdańsk.
We will spend this day talking about theatre and film in the best company. We will watch the film together and participate in acting workshops.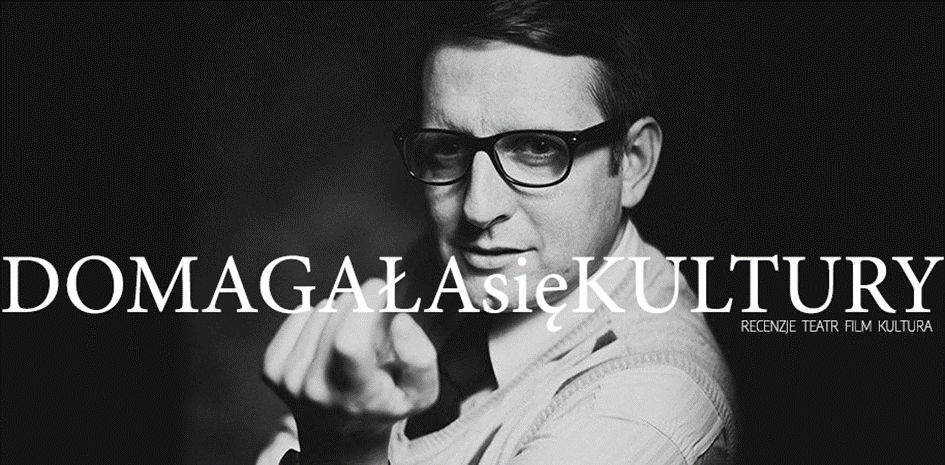 "One image can replace a thousand words."
Andrzej Dobrowolski
THURSDAY, 11.28.2019.
This day we will spend focusing mostly on the works of Rafał Olbiński and Stasys Eidrigevicius. Both gentlemen create posters.
Rafał Olbiński – awarded inter alia with The International Oscar for the most memorable poster in the world.
Stasys Eidrigevicius is a graphic artist of Lithuanian descent who has lived and formed in Poland since 1980. He is active in many art areas while we will discuss the posters.
After analyzing the works of both artists, we will attempt to make our own posters under the guidance of our school artist – the painter Anna Maślińska.
"Culture is what remains when that which has been learned is entirely forgotten."
Selma Lagerlof
FRIDAY, 11.29.2019.
This is the summary day. We will prepare a great event! This will be the poster exhibition illustrated by music and poetry. We cannot say anything more since an entire event will be created during our meetings with guests and students will be searching the selected fields of art. The whole project requires from the young people a very mature approach to the subject. We believe, however, that if a teenager is taken seriously and we give him a field to create without imposing and planning for him, there is a chance for something special.
We are pleased to invite you to this event today. Book your time for the evening on November 29. This is a Black Tie Event.